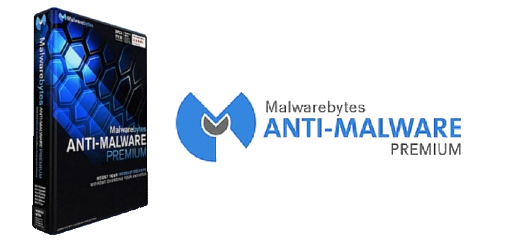 ​​​


.


محتويات البرنامج:
Anti-exploit;
Shields vulnerable systems and software from exploit attacks;
Anti-ransomware;
Stops ransomware attacks before your data is held, hostage;
Malicious website protection;
Prevents access to and from known malicious web pages;
Anti-malware/Anti-spyware;
Detects and removes malware and advanced threats;
Anti-rootkit;
Removes rootkits and repairs the files they damage.
متطلبات التشغيل:
OS: Windows XP/Vista/7/8/8.1/10 (both 32 & 64-bit);
CPU: 800MHz CPU or faster, with SSE2 technology;
RAM: 2048 MB (64-bit OS), 1024 MB (32-bit OS, except 512 MB for Windows XP);
HDD: 250 MB of free hard disk space;
1024x768 or higher screen resolution.
طريقة التسطيب:
1.

شغل ملف التثبيت


2.

استمتع
صور من النسخة: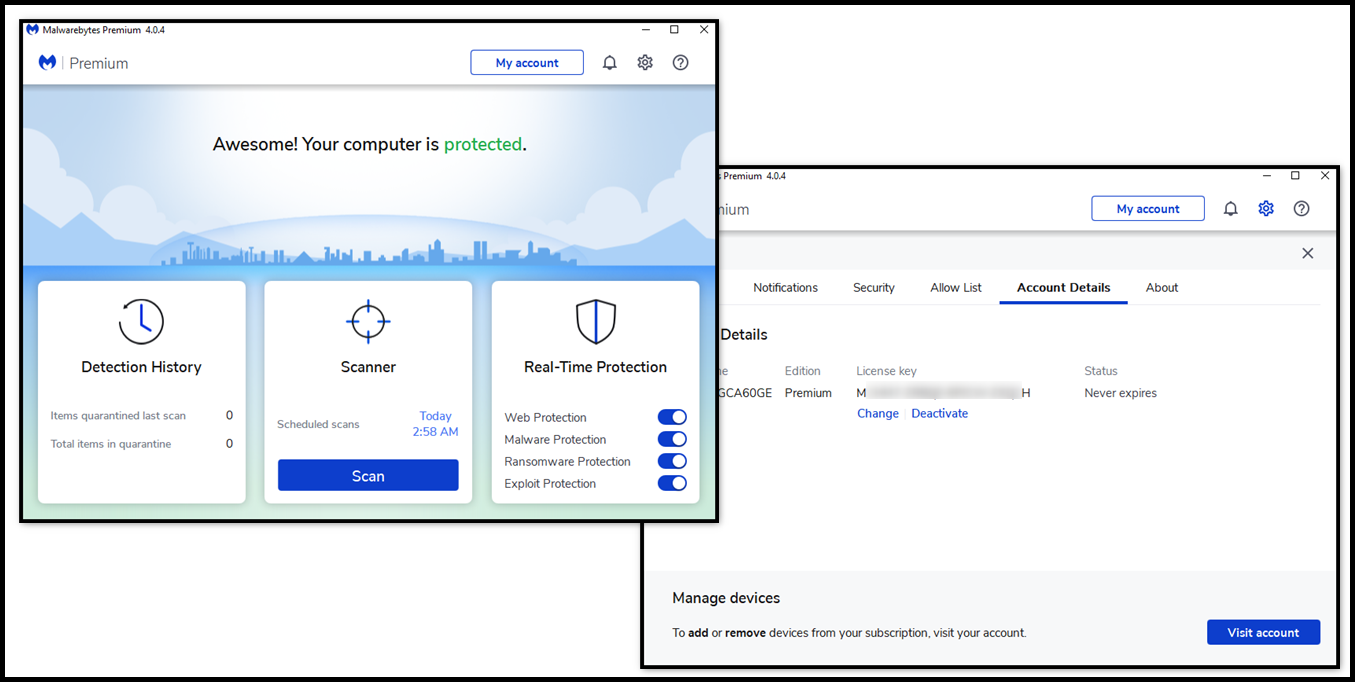 ​​​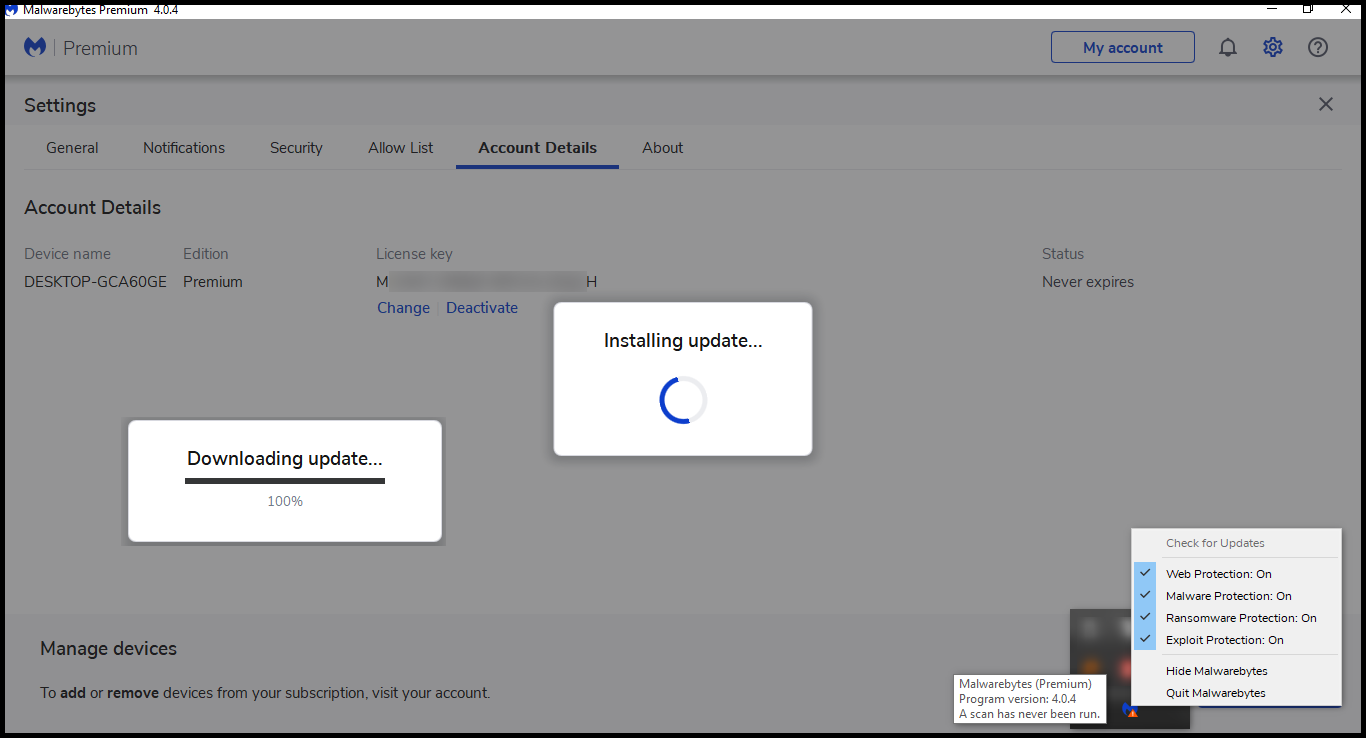 ​​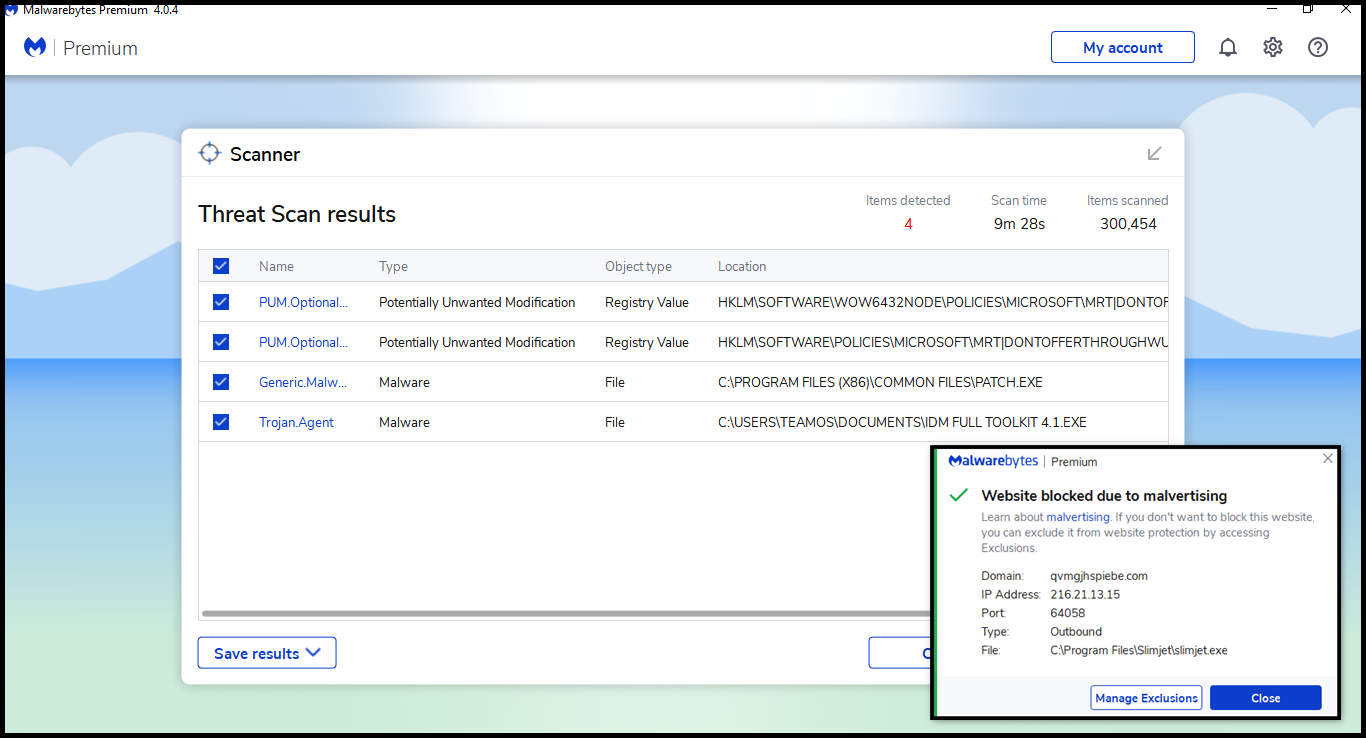 ​​​
​​​
Virus free! 100% clean!
File: Malwarebytes.Premium.v4.0.4.exe
Virus Total:
17/70
MD5: 2871443D008EBBD75731EDA18F395C37
SHA1: FFFC03E7E9081FFA864859FA01689F29B4B2ACAE
SHA256: CF935E0FAB83EBAF6D8DD2C751D448646E507C9A1B6201032C7601EB52CEEEB5
منقول
​​
روابط التحميل


version 4.0.4.49 (Size: 169.35 MB)
usersdrive.com
uptobox.com
anonfile.com
bayfiles.com