Geomagic Foundation 2014.3 x64
CAD\CAM Geomagic Foundation contains: Studio, Wrap and Control.
Geomagic Studio
http://www.youtube.com/watch?v=zDvg3QS60Mc
Is the complete toolbox for transforming 3D scanned data into highly accurate surface, polygon and native CAD models.
A vital component in a range of manufacturing workflows, Geomagic Studio provides the industry's most powerful point cloud editing, mesh editing, and advanced surfacing functions in an intelligent, easy-to-use application. In addition to its precise 3D data processing functions, Geomagic Studio incorporates incredible automated tools, all of which enable users to produce the highest quality models in significantly less time and reduce costly man-hours. For reverse engineering, product designs, rapid prototyping, analysis and CAD export, Geomagic Studio is the core 3D creation tool.
Geomagic Wrap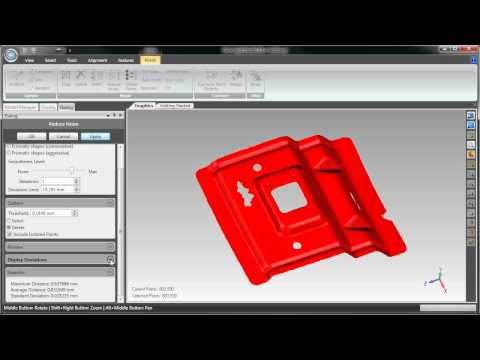 From artists to archeologists and designers to filmmakers, people from every walk of life are creating perfect 3D models of physical objects using Geomagic Wrap.
Now including exact surfacing with AutoSurface function, Geomagic Wrap delivers the most easy-to-use, affordable, fast, accurate path from point clouds to 3D polygonal models.
Geomagic Wrap enables users to transform point cloud data, probe data and imported 3D formats (STL, OBJ, etc.) into 3D polygon meshes for use in manufacturing, analysis, design, entertainment, archeology and analysis
Geomagic Control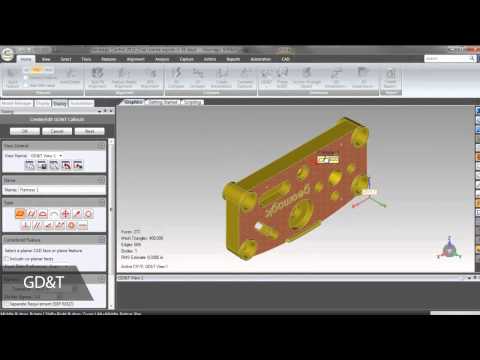 Geomagic Control (formerly known as Geomagic Qualify) is the industry's most comprehensive, robust and accurate 3D metrology solution and automation platform.
Geomagic Control delivers the highest accuracy, speed and comprehensive, automated reporting on the quality of as-built parts for first-article inspection, production inspection, and supplier management using CMM and laser scanning tools.
The software delivers CAD importer tools and airfoil analysis at no charge to help manufacturers rapidly increase product and manufacturing quality, identify process issues and build productivity. Advanced GD&T, probing and dimensional inspection functions enable fast and precise measurement of parts, and Geomagic Qualify includes intelligent creation of reports in 3D PDF.
The Geomagic Control Automation Platform delivers the power to streamline almost every process, reduce human interaction in measurements and recording, decrease measuring time, and markedly enhance R&R results. Geomagic Control customers can dramatically cut production line downtime, increase accuracy and improve part quality during and after manufacturing.
922MB